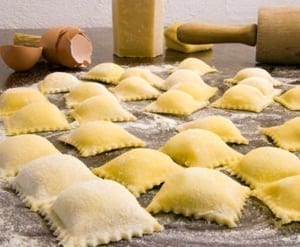 This was an amazing class with plenty of instruction and plenty of hands on work. We were a party of 8 and there were others in the class as well. All of us had a chance to do all aspects of the ravioli making. We made mushroom, lobster and 3 cheese ravioli with 3 different (no red) sauces. It was soooo delicious.
Gio is absolutely great, infomative and fun. I think I told him at least 30 times I want to hire him for a private party in my home. That I will definitely do! I also want to take more classes.
Thank you Gio for a wonderful time.