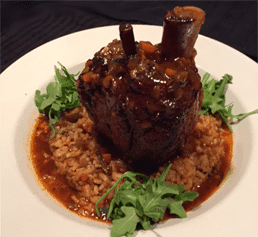 Hello, Chef;
I want to write and express my sincere THANKS for a marvelous event that you provided for our company's staff, last Friday, 9/1/17.
My staff has done nothing but RAVE about every aspect of the event.
They loved the set up of your studio, the comfort in the room, the way in which you offered up the food, the information and the way that you responded to our dozens of questions.
Most of all, we just LOVED THE TASTE AND QUALITY OF THE FOOD!! All weekend, I continued to talk about the way you produced your flavors, the menu pairings with sides and the way that you took simple ingredients, which anyone would have in their kitchen and just made the food explode with flavor in my mouth!!!
It is quite evident to anyone who comes in contact with you, that you have a true passion for your craft and are a MASTER at it!
Thank you once again for such a well organized and superbly produced event for our staff.
It has been a pleasure to come to know you and work with you.
I'm trying to get together some of my relatives and look to sign up for one of your classes, in the near future.
You Sir, are a fine gentleman and a true credit to your craft and to the community.
Be well.
J M
PS – I plan to try and make the pork shanks at home, using your seasonings and cooking directions; even plan to try and do the same with lamb shanks, which my wife and I also greatly love.